Swarovski Dragonfly Earrings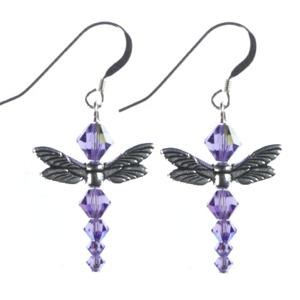 To make these Swarovski crystal earrings you will need.
Instructions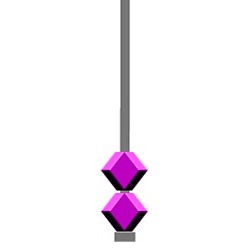 Step 1
Thread 2 of the 3mm Swarovski Crystals onto one of the headpins.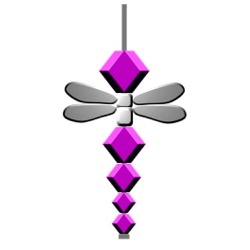 Step 2
Then thread on:
1 x 4mm Swarovski
1 x 5mm Swarovski
1 x Dragonfly wings
1 x 6mm Swarovski
Trim the wire to 1cm above the top of the 6mm crystal.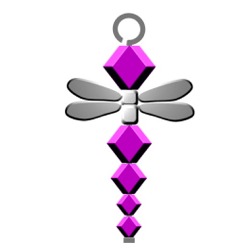 Step 3
Turn a simple loop at the top.
Try to get the loop as closed as possible so that the end of it meets the wire coming out of the top of the headpin.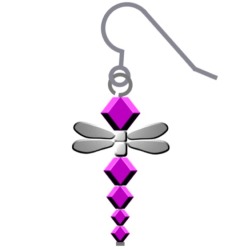 Step 5
Repeat to make the other earring.